Click here if you are having trouble viewing this message. If images are not appearing, try pausing Adblock.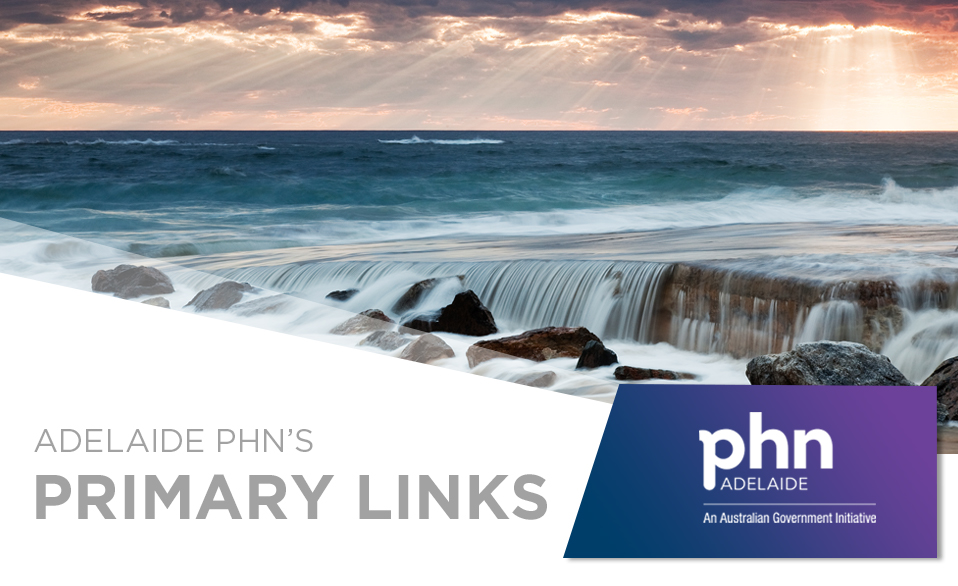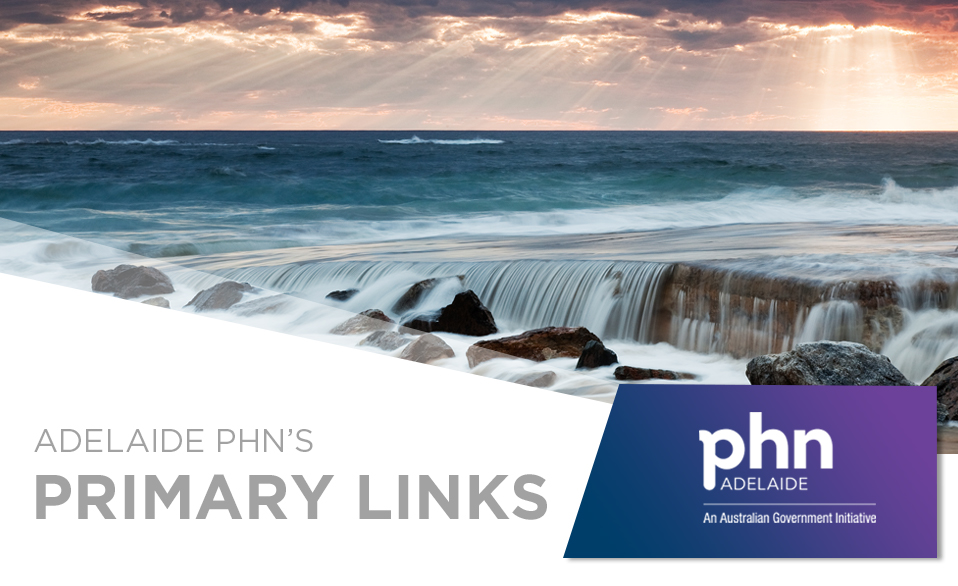 EDITION | 03 APRIL 2020
A highlight of upcoming local professional development opportunities for primary health care providers. Find more events via our website here.
A highlight of resources to support primary health care providers. Find more Adelaide PHN resources via our website resource library here.
APNA is providing free telehealth training for practice nurses.
This activity has been developed for nurses interested in learning more about providing telehealth consults during the COVID-19 pandemic. This interactive module will provide you with the knowledge & skills to facilitate telehealth consults, within a primary health care setting.
For more information, please visit the APNA website.
In an attempt to avoid hospitalisations, RAH clinicians are encouraging GPs to use the following contacts to help find the best pathways for patients & keep them well & out of hospital.
CALHN Intermediate Care Coordinators (CICC)
A team of experienced nurses that can link GPs with appropriate services to meet their needs 
Duty Emergency Physician 
Available to discuss best pathway options for a patient
7074 3177

ED fax 7074 6244 (i

t is important to call the Duty Emergency Physician if you are sending patient details via fax to the ED)
Dr Chloe Furst (consultant geriatrician)
Available to discuss hospital avoidance/geriatric issues 
EDGE contact (on call geriatrician)
GP Liaison Unit CALHN
For more information, please contact GP Liaison Officer, Dr Jackie Yeoh on 0466 834 765 (Tues/Thurs/Fri). 
A highlight of news relating to the delivery of primary health care in Adelaide. Find more Adelaide PHN announcements via our website here
Adelaide PHN is keeping practices up to date with the latest State & Federal COVID-19 information, resources, & supports available relevant to local primary care delivery via our:
We continue to distribute surgical masks from the National Stockpile to general practices across the metro region. Practices who have already received their allocation of masks but need additional supply should complete & resubmit the relevant Expressions of Interest (EOI). Find out more here.
Following an EOI process, Adelaide PHN continues to work alongside the Commonwealth to establish 3-4 GP Respiratory Clinics across Adelaide to support the SA COVID-19 response. Keep an eye on our website or subscribe to our 'To the Point' bulletin (details above) for updates. 
Adelaide PHN is gathering information about the current services being offered by metro practices across the
COVID-19 outbreak & availability of PPE.
The information collected as part of this survey will be used to support the SA response to COVID-19 & will not be made available to the general public.
Please complete the survey by 5.00pm Friday 3 April via this link - surveymonkey.com/r/GCD228S
Practice facilitators will be following up practices next week to request completion. 
HealthPathways SA is currently working in collaboration with SA Health, local specialists & the Immunisation Hub to review & update our influenza & respiratory pathways.
Immunisation, pandemic planning & respiratory pathway changes will include considerations for the current COVID-19 situation & latest information & resources for the upcoming flu season.
Pathways include:
Updates are expected to be published over the coming weeks. 
For further information about HealthPathways SA, visit the project site. For all enquiries, please contact the HealthPathways SA team via: enquiries@sahealthpathways.com.au. 
Clinpath laboratories have advised that commencing Tuesday 31 March 2020, they will be accepting pathology request forms electronically to support medical practices who have moved to Telehealth services or have made alternate arrangements which limit patient contact.
There are some steps & criteria that practices will need to consider. 
To see the step-by-step process or find out more, please visit the Clinpath website.
A highlight of research and consultation opportunities for primary health care providers. 
Digital Psychiatry researchers from Flinders University are seeking assistance to recruit persons living with bipolar or schizophrenia for the trial of a digital platform called Actionable Intime Insights (AI2). AI2 uses Medicare MBS & PBS to support long term mental health outcomes. Data analytics alert research psychiatrists when research participants deviate from care plans. Standard SMS texts are sent to participants to assist in return to care as usual. 
For more information, please email AI2@flinders.edu.au. 


Engage with Adelaide PHN
8219 5900  |  enquiry@adelaidephn.com.au  |  adelaidephn.com.au 
Do you want to receive Adelaide PHN Communications? You can subscribe here.
Want to submit content to Primary Links? Please email comms@adelaidephn.com.au.
If you would like to adjust, or stop the communications you receive from Adelaide PHN, you can unsubscribe or change your preferences here.
Adelaide PHN distributes Primary Links to provide beneficial and relevant information. The content is sourced from credible organisations, but please note we do not undertake extensive quality reviews. While the Australian Government helped fund this document, it has not reviewed the content and is not responsible for any injury, loss or damage however arising from the use of or reliance on the information provided herein.
Adelaide PHN acknowledges the Kaurna peoples who are the Traditional Custodians of the Adelaide Region. We pay tribute to their physical and spiritual connection to land, waters and community, enduring now as it has been throughout time. We pay respect to them, their culture and to Elders past and present.